WURSTFEST!
We had to skip the fabulous 10-day Salute to beer and sausage last year, but we made up for it this year! Yes, sir! We hit Wurstfest 2009 this weekend and had a super fantastic time.
For starters, when planning our little weekend, Jed asked if I had talked to our Amy about going with us. Huh?!? I hadn't thought about it, but no sooner had the question mark been placed at the end of his sentence I had her on the speed dial asking her if she wanted to join us. She jumped at the chance to see me down a bratwurst and drove all the way up from Houston to play with us for the day.
Amy mentioned on the way into the festival that one of the main reasons she wanted to come with us is that she "so loved the picture of me deep-throating a bratwurst" from Wurstfest 2007 and she wanted to be part of that magic. I had to oblige.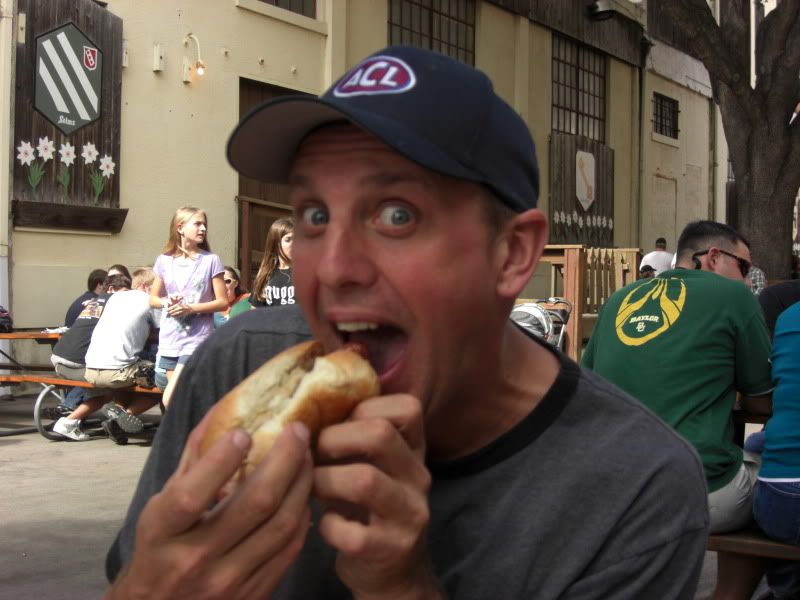 And she returned the favor…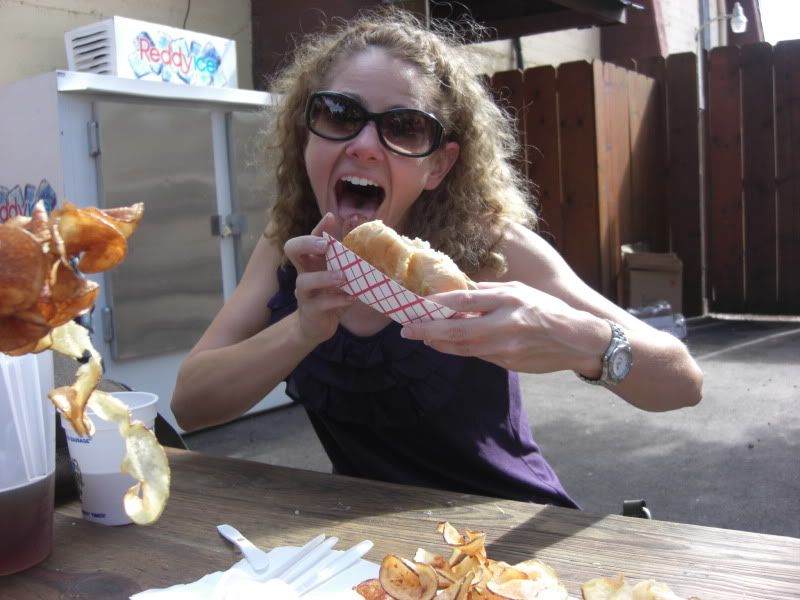 We had so much fabulous food (in no particular order)…
The Wurstcone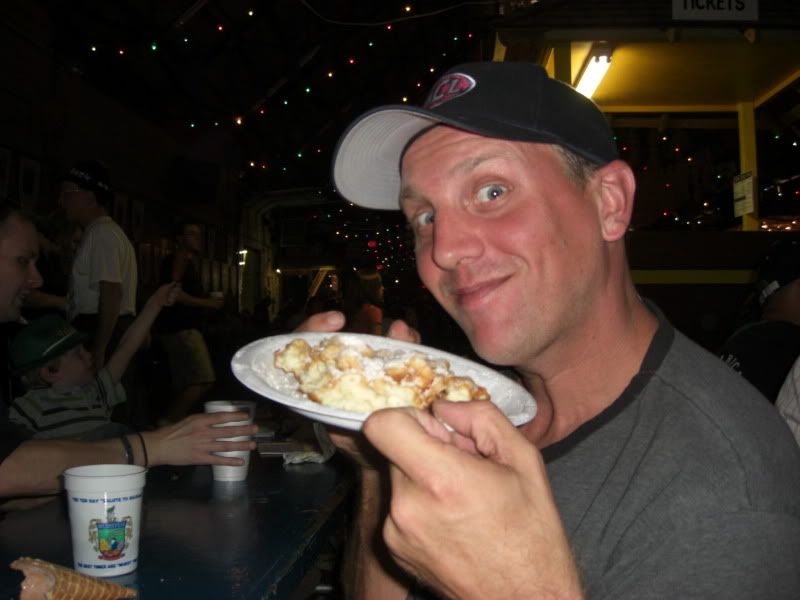 The funnel Cake
The beer
Did I mention the beer?
Amy and I danced like mad fiends to "Roll Out The Barrell"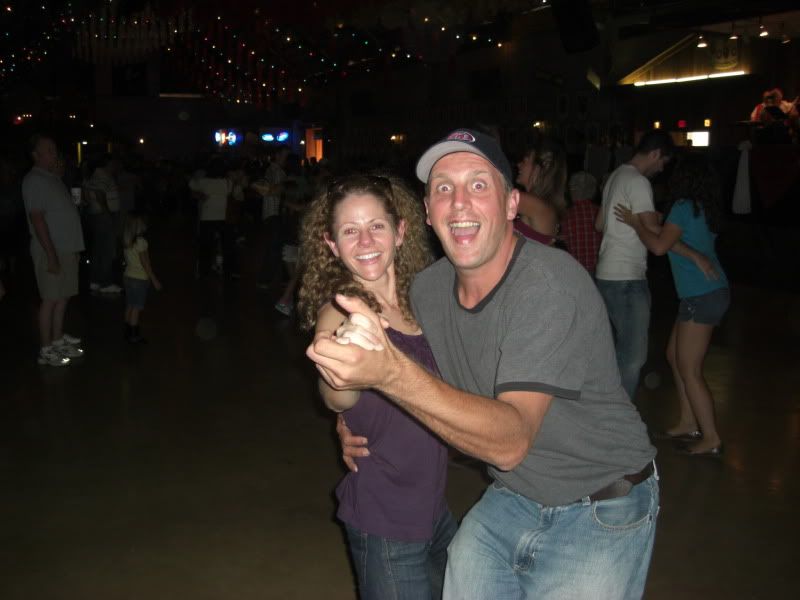 SERIOUSLY.MAD.FIENDS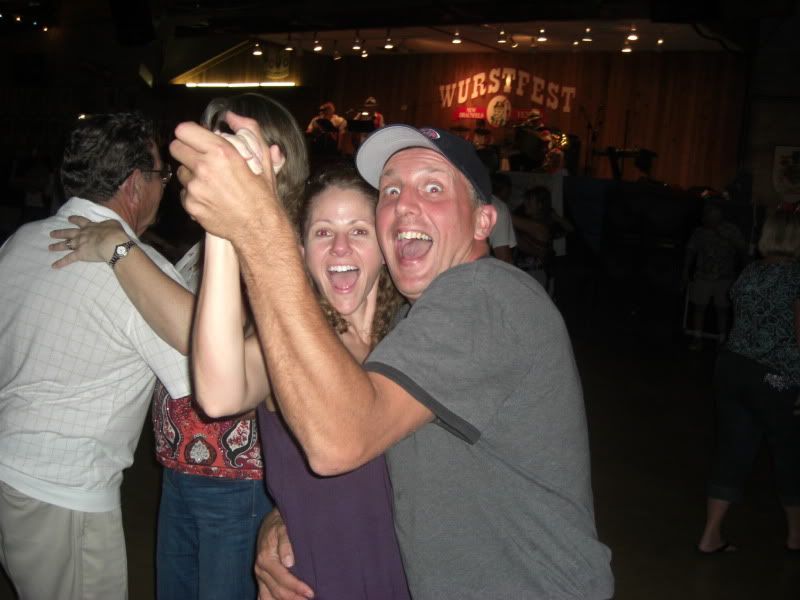 Adrian and daddy got to ride the Ferris wheel while Nathan, Poppa, and Amy got to ride the carousel. Amy even found someone she wanted to date!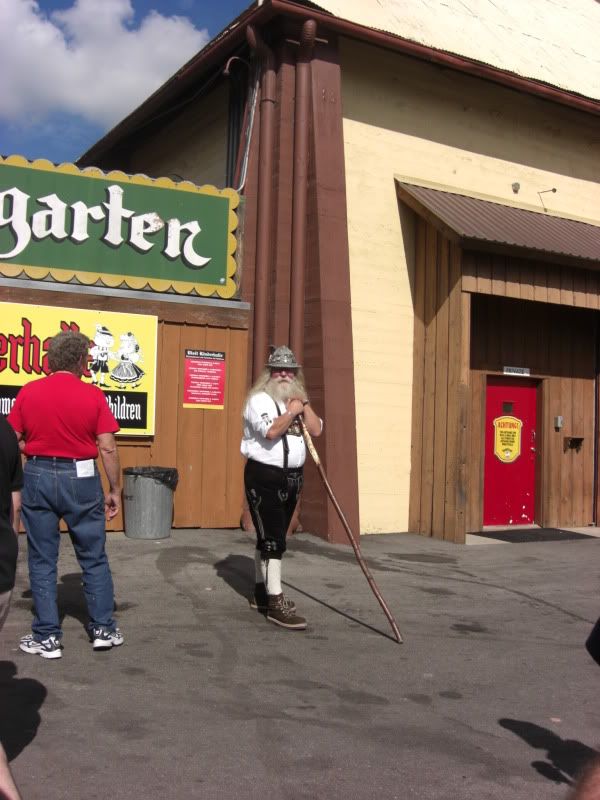 It was such a super fantastic family fun day.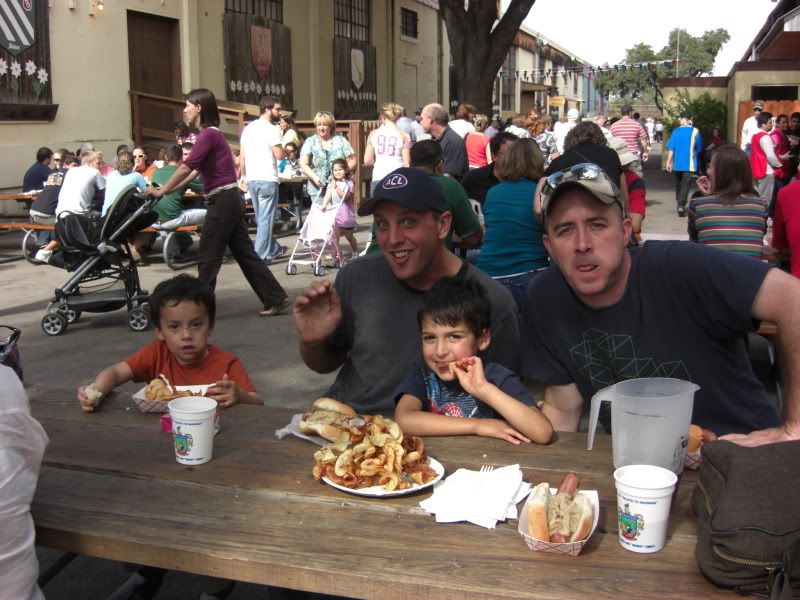 Both Amy and I even found some Wurstfest schwag!!!
I HAD to have this!
It even looks better from behind!
The weather was great, the food and beer was delicious, and we couldn't have asked for better company. More pictures of the day follow, hope you enjoy.