Christmas Vomit:
Christmas threw up over our house on Thanksgiving weekend, here's a little tour for ya.
We'll start with the stockings that we will all find our Satan gifts on Christmas morning. NOW I KNOW everyone is saying, "Where's the 'f', where's the 'j'"? THINK ABOUT IT FOLKS!
Somewhere along the way Jed managed to start collecting Satan. His mommy gets him one a year. The problem is, if you're doing the math, he should have a lot more. We think one of our former roommates accidentally took a box with them when they left. What's left over are the Santa's you see on top of the bookcases. Some of them I really dig.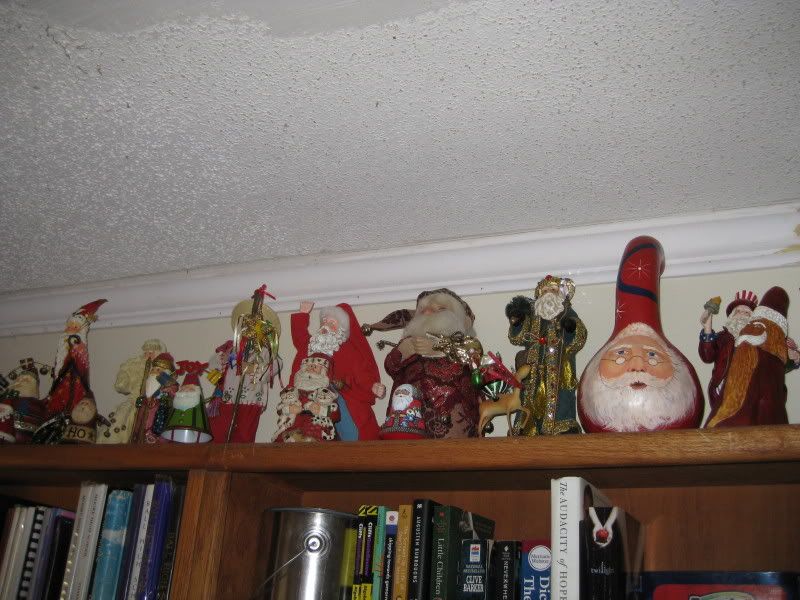 This is our finished tree product. I don't have the lights on in the pic, but the lights are colored. BJ I was a HUGE fan of the white lights. Jed likes colored lights, and this is a compromise I have accepted. ALSO, I like big gay trees, but Jed feels like my trees resemble more of a Liberace fingerset rather than a Christmas tree. So I've lost the gold wrapping. BUT I've also not found anything I like better, so I don't wrap anything around the tree.
This bookcase is our main focal point in our living room. Therefore this is where we've staged quite a bit of our stuff. I'll get down to the specifics below.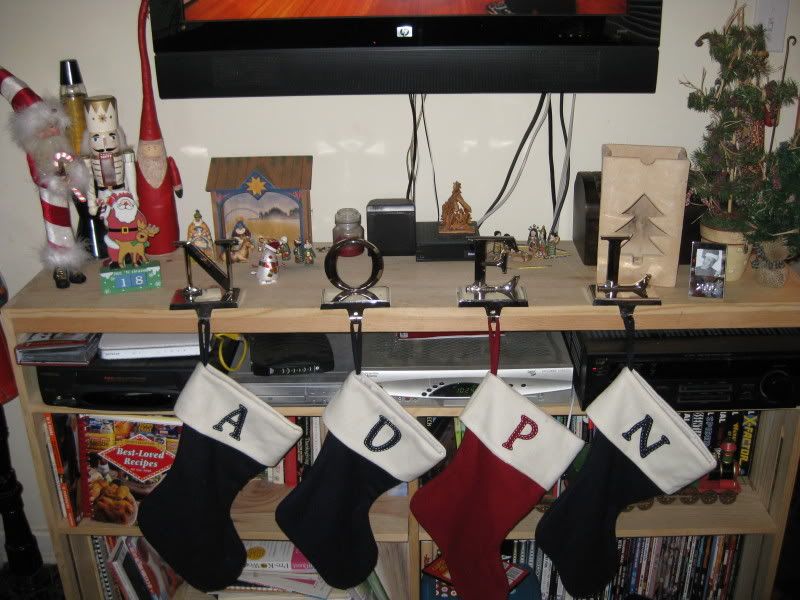 This is our countdown to Satan.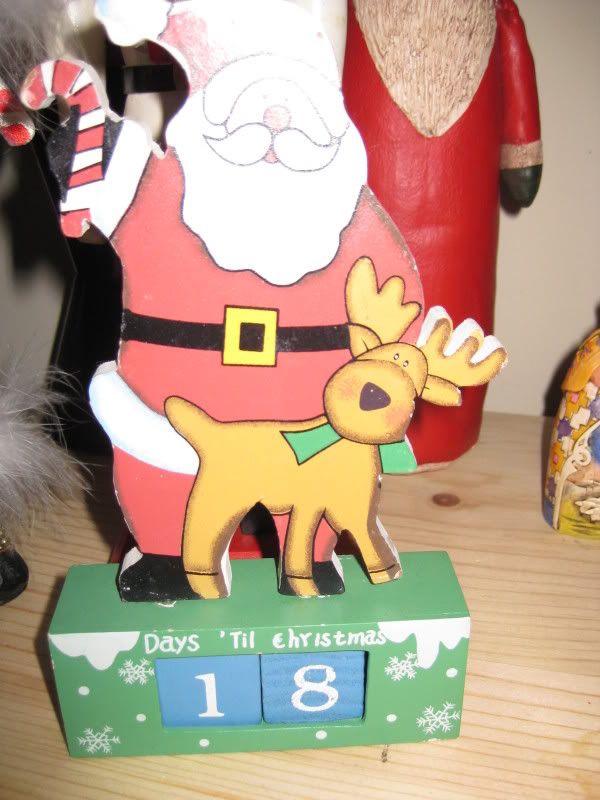 Jed, apparently, also collects Nativity scenes? Weird. Actually, now that I've said that out loud, I think one of them is mine! Bygones.
This is Jed's nativity scene. I "like" it, but we don't GET IT. Toothpicks? Toothpicks for a stable? For real?
This be the last of our Christmas vomit. My sister made me one of the trees a few years ago and I don't recall where the second one came from. The Santa is another of Jed's collections.
We've got some shit outside of our house too, but you may have to just cope with the loss, or perhaps I'll do an outdoor blog in the next couple of weeks.