Yet another Christmas post, this is a tour of some of my more favorite ornaments on the tree. This isn't an inclusive photo blog, but some of my more favorite ornaments…
A parent's tree wouldn't be a parents tree without handmade ornaments from daycare from the kids. This is one that Nathan made last year.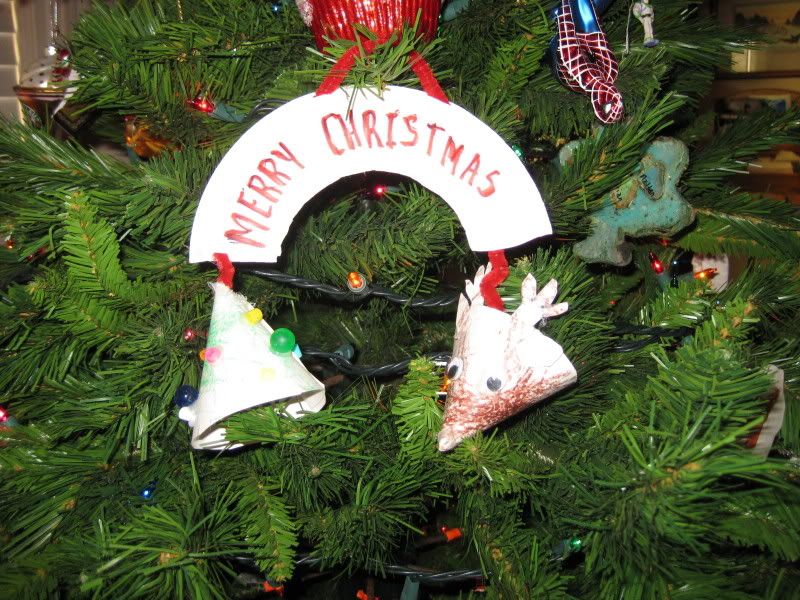 This is one of both of our favorites. This was Adrian's second year of daycare. He was, apparently, sick the day the photo was taken, but it gets put on our tree every year cuz it's so fucking adorable.
And until this just completely falls apart, this will ALWAYS be our tree topper. It's a reindeer made out of a toilet paper roll. The antlers of the reindeer are cut-outs of Adrian's hands.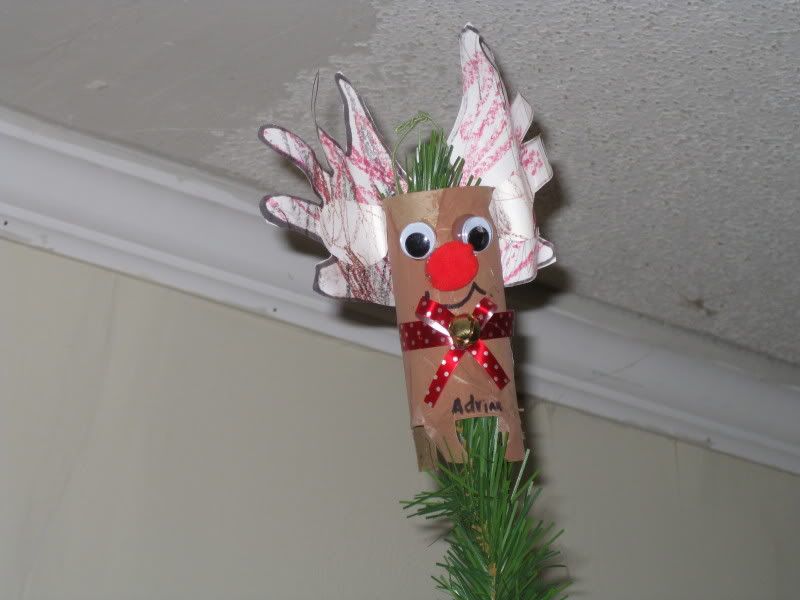 Every German household has a pickle ornament. It's a tradition. I like my pickle.
Our dear friends, Leslie & Kevin, have made us ornaments for the last two years. I hope it's a tradition that continues, because I truly look forward to them. (NO PRESSURE LESLIE!)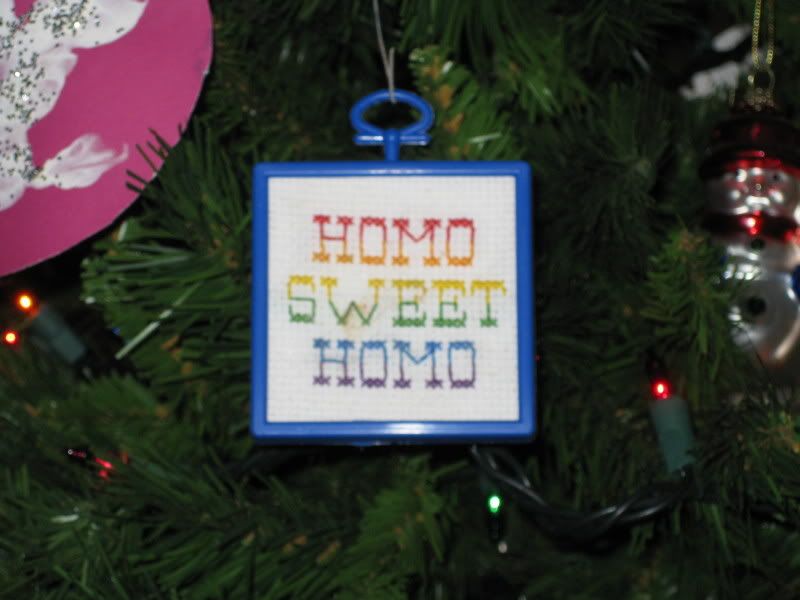 My folks picked up this one for us in Hawaii. Who doesn't love a guy in a skirt?
A comic geeks house wouldn't be complete without passing on the tradition to the kids. This is Nathan's favorite comic book character.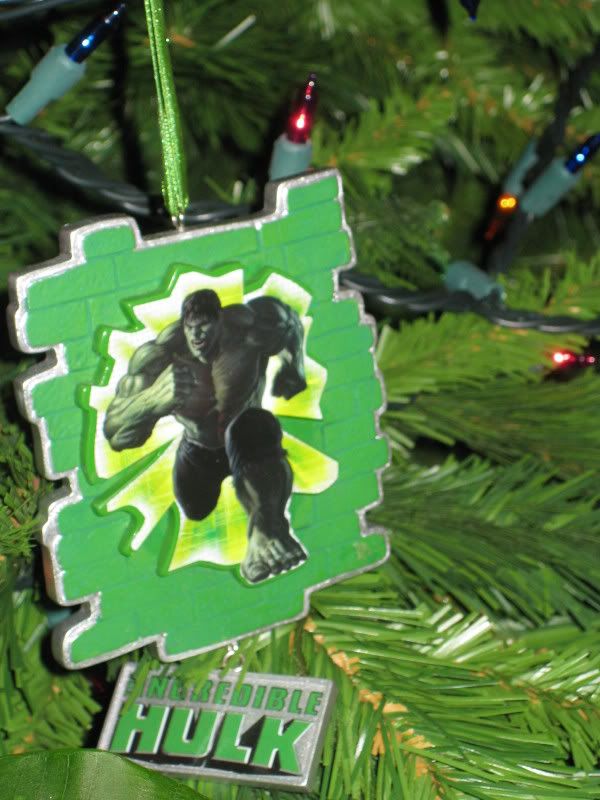 And Adrian's favorite???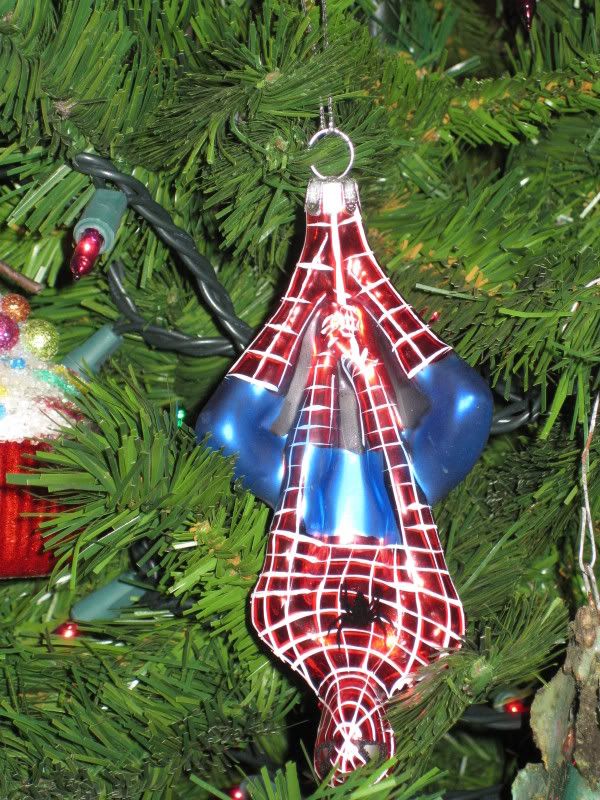 There's a Mexican game called "Lotteria", which is a complete rip off of Bingo. Instead of letters and numbers though, they call pictures. There was a vendor at a street fair here in town a few years ago selling Lotteria ornaments. I liked this one.
Mukwanago is a small town in Wisconsin where my favorite of favorite relatives, Uncle Clyde, lives. It also happens to be very near the one horse town my mom grew up in. When we went to visit Clyde for my aunt's funeral a couple of years ago we picked this one up.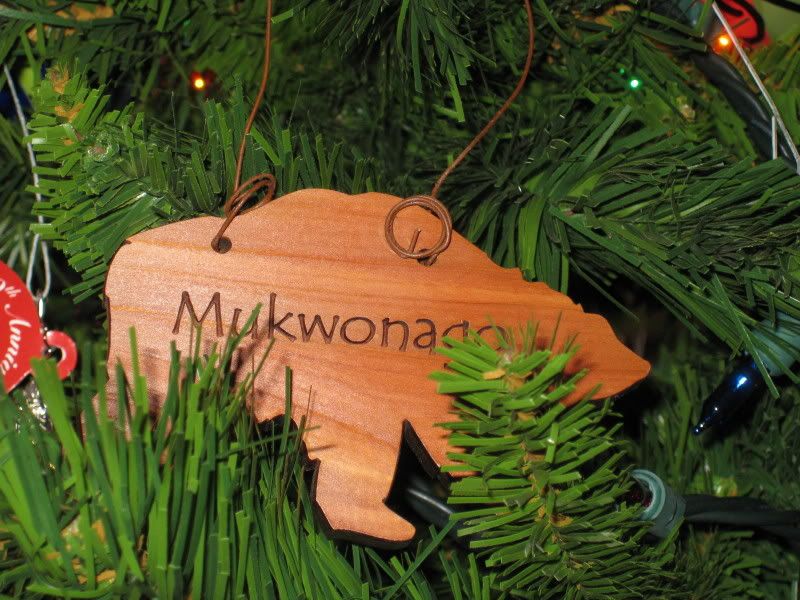 Jed's aunt started buying us the Radko collectable ornaments a few years ago. I think people are crazy for spending this much on single ornaments, but I really like them. They, of course, go at the very top of the tree so the boys can't reach them.
Radko's cupcake.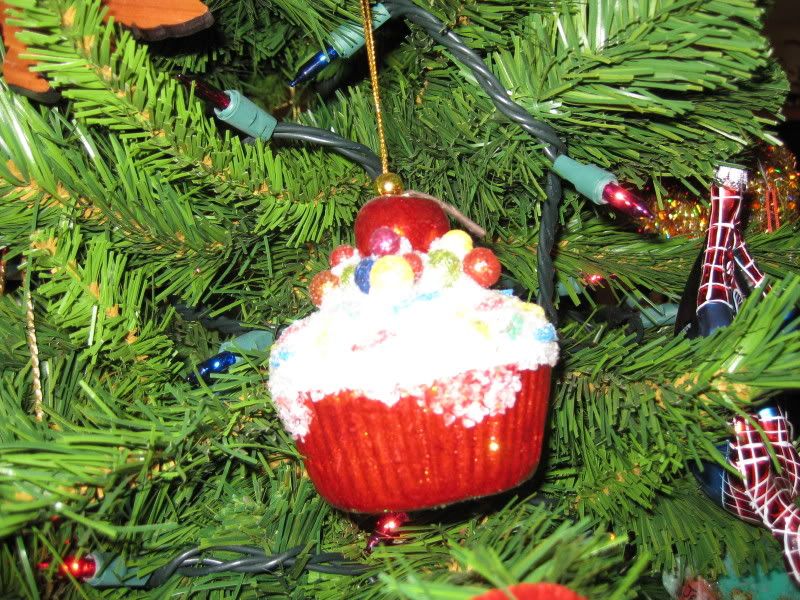 Radko's Satan in a hammock.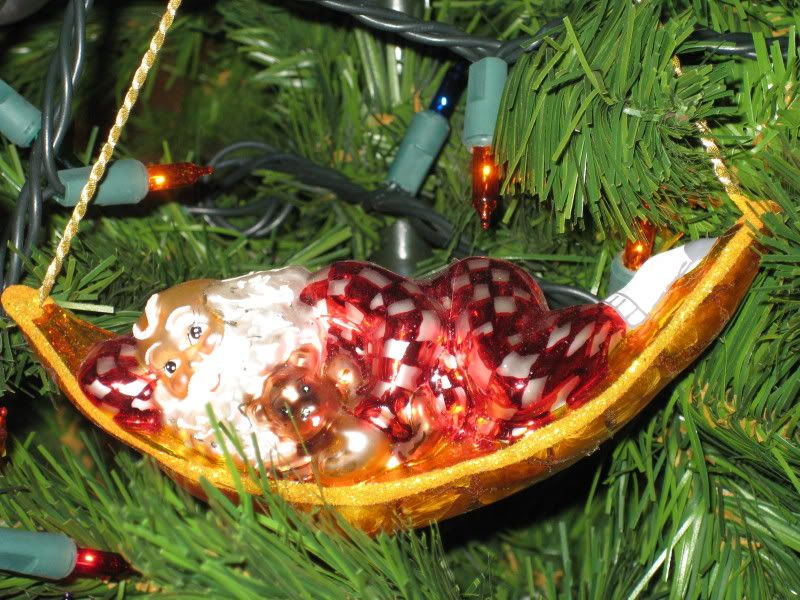 Radko's Satan checking his list.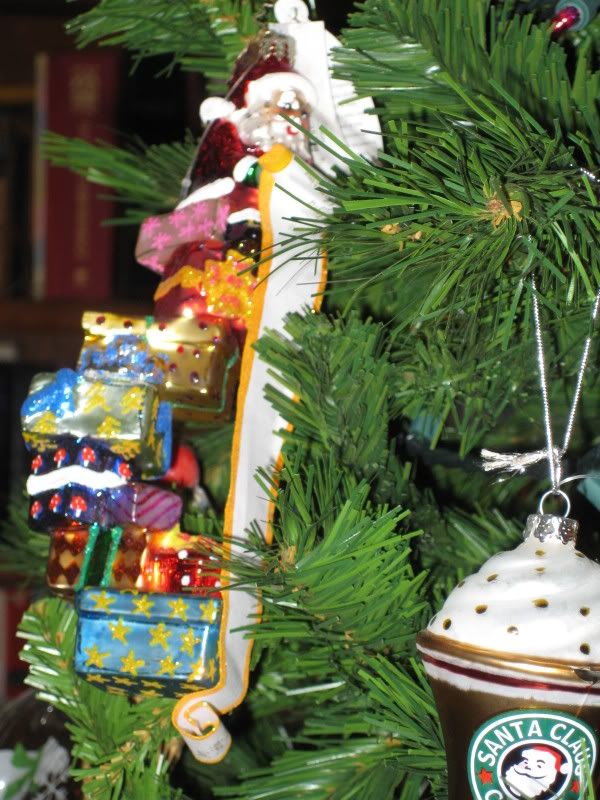 Radko's bionic dog.
We picked this one up earlier this year in Gruene (pronounced "Green") Texas at a market days event. It's a very simple collection of stars cut from a steel drum. Because nothing says Christmas like stars cut from a toxic waste drum.
And finally, I don't even know what to say about this one. It's so awful that I think it's one of my favorites. The legs on this little fella are slinky like, so you can stretch them. I LOVE my hairy monkey boy.