THREE YEARS:
Three years ago today I finalized Adrian's adoption. It was such a fabulous day for me. Bittersweet, but fabulous. It would have been better if Jed and I could have finalized on the same day, like "real parents", but maybe someday in the future we won't have to worry about all this silly gay stuff. This picture below is one of my all time favorite pictures of Adrian. It was literally taken within the very first minute that his social worker brought him to our house. She walked in the door and handed him to Jed and he immediately put his head down on Jed's shoulder. It was an immediate indication that all three of us knew that we were where we were supposed to be.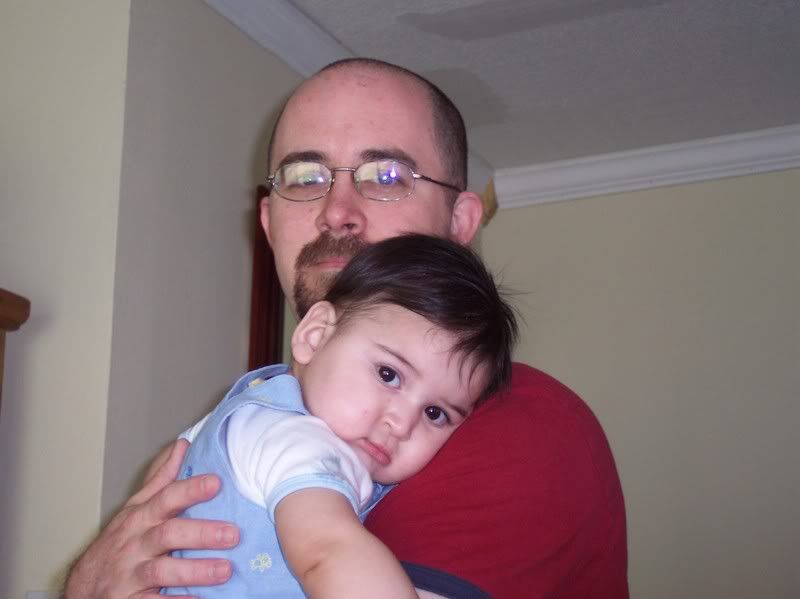 VAN DOH!
While chillin' at the casa yesterday afternoon Adrian asked if he could color. I busted out one of our 20 coloring books and set him at the table with some crayons. While walking around the house doing some chores, I walked past the table Adrian was working at and was really surprised to see his coloring technique. In the past month, he's gone from indiscernible lines and shapes to actually "staying in the lines" and using some creativity with his style. Here I thought I was going to be cursed with a bunch of shitty squiggly lines hanging on my fridge for the next 19 years, but it looks like my boy MIGHT be starting to develop a little talent???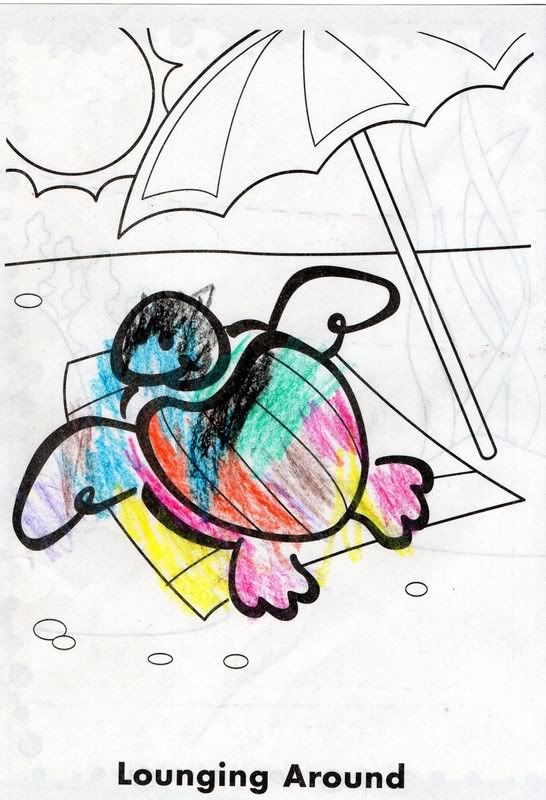 BYE-BYE, PAW PAW, BYE-BYE:
Following a really great weekend with friends and family, we got an early morning phone call this morning from Jed's mom letting us know that Jed's grampie died overnight. Paw Paw has been sick for several years. I was fortunate to meet the man when he could still talk. While he was already "losing it" then, he still had some funny things to say and was a joy to talk to. I'm really glad he got to meet the boys while he could still talk to them and tease them. I wish I had gotten an opportunity to meet him back in the day, because I understand he was quite the character. Jed spent a lot of time with his grandmother and grandfather when he was growing up, and if the way Jed turned out is any indication of the character of the man, he done good. Paw Paw will be missed, for sure.
That's really all I've got today. I know I had more to say, but honestly, the brain is just too full right now.