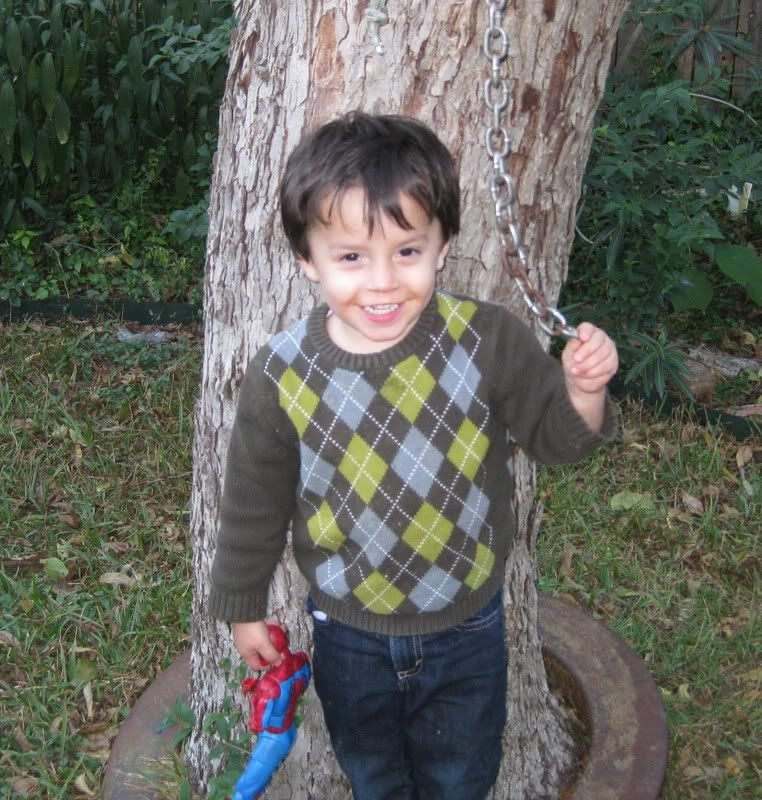 Our sweet little bug is cursed with one of those shitty birthdays. Not nearly as bad as Christmas day, but pretty darned close. Last year his birthday fell ON Thanksgiving day. There were exactly three people here for his second birthday party…me, Jed, and Adrian. We felt like awesome parents that year. Fortunately he wasn't old enough to realize how bad his party sucked. Jed and I decided we'd start celebrating his birthday on my birthday to be sure folks would be around to help him celebrate. After all, lerd knows I've had plenty of times to celebrate over the years, now it's time to pass the torch.
Today we celebrated our birthdays together. I got to spend my birthday morning sleeping in and was greeted by a fantastic, albeit out of tune, version of "Happy Birthday Daddy" by the boys. THEN, I got my annual supply of socks n' undies that I ask for ALONG with a pair of super swell Superman pajama bottoms, cuz I rock like that. Then I went to my lil' neighborhood coffee shop to get my morning Joe. Shortly afterwards Jed's mom and Aunt Jan came to play with us for the day. We started with a yummy lunch at Amaya's Taco Village with some hot delicious chicken enchiladas. Then while Yia Yia, Jed and Adrian went shopping for party supplies, Jan and I stayed home while Nathan napped and we watched the UT game.
Late in the afternoon we had a house FULL of friends and extended family come by to celebrate Naterbug's birthday with pizza and juice (and beer!).
Everyone took turns taking swings at the requisite piñata
Followed by a version of "pin the tail on the donkey" called "stick the nose on the lion".
Then we ate birthday cake. Our friend Beth made the Elmo cake and I made the strawberry layered chocolate cake with chocolate icing and strawberries on top.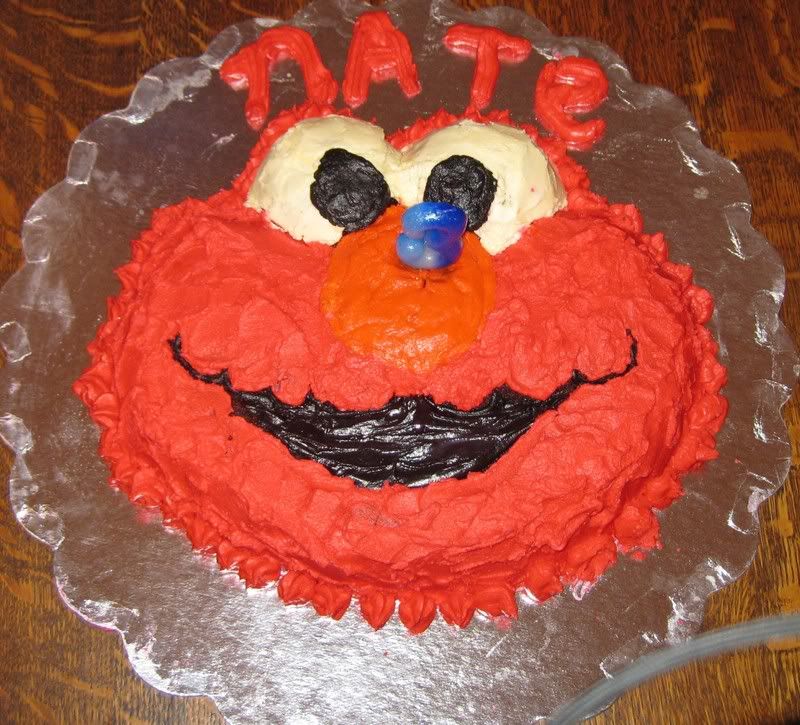 We wrapped the evening up with opening more presents than any 1 three year old would ever need in his life.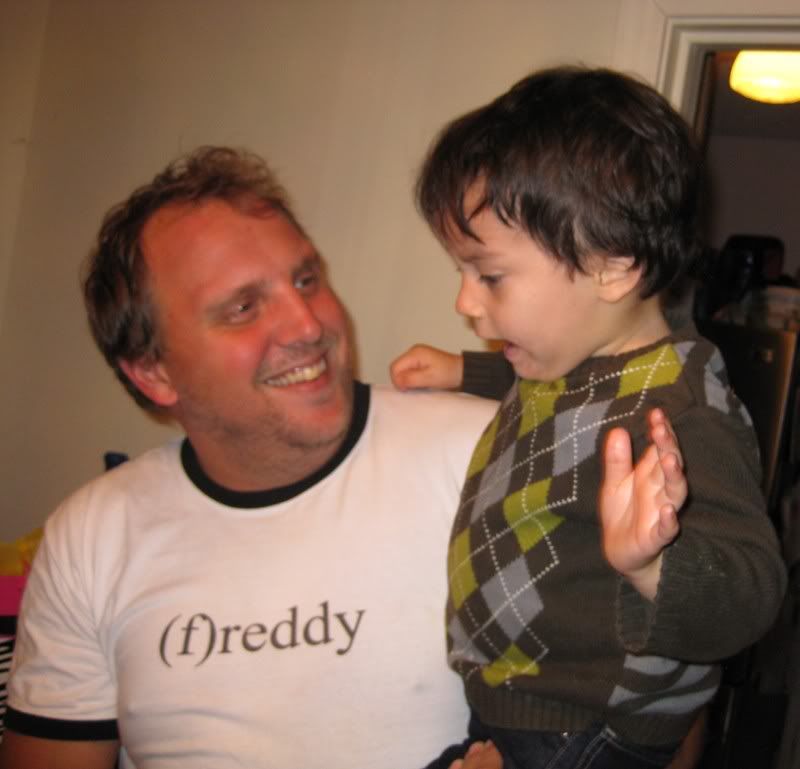 I can't speak for Nathan, but this has been a really fantastic birthday.